After the Move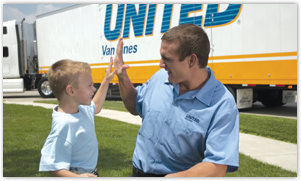 The Movers Liability for loss or Damage
All moving companies are required to assume liability for the value of the goods which they transport. However, there are different levels of liability and customers should be aware of the amount of protections and the charges for each option.
Released Value
The federal government stipulates that at no extra charge, all moving companies must provide basic compensation for damage and loss, called released rate liability. With this option, the mover's maximum liability is $0.60 per pound per article.
The first $250 of any damage claim arising from a local move is exempt from compensation.
Replacement Value Protection
You can increase the coverage on your shipment and ensure protection to the replacement value of your possessions. If an item is damaged it will be repaired. In the case of irreparable damage, the item will be replaced. With this option the mover's maximum liability is the lump-sum value declared on your shipment.
The cost of this protection is minimal and subject to a deductible on local moves.