Our Services
From the first consultation and planning session to packing, loading and delivery, each move is designed around the specific needs of our customer


We want to move ourselves!
FlexibleMove.ca

A self-loading container program that offers you an economical method of moving your household belongings throughout Canada. FlexMove was designed to reduce the cost of moving by allowing you the flexibility to pack, load and unload your household goods while leaving the driving to the professionals.
We want to move ourselves locally!
U Can store & move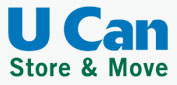 A self-loading mobile storage and moving program that offers you an economical method of storing and moving in our local area. Available at an affordable weekly or monthly rate, we deliver the UCAN container to your door. The UCAN can be loaded and unloaded at your convenience.
We cannot move directly to our new home!
United Containers

The United Containers are an excellent alternate mode of long distance transportation for customers who require flexible delivery times or short term storage-in-transit. Containers have a no cost storage-in-transit of 30 days from date of loading.
A variety of storage options are available to all moving customers. Your moving consultant will tailor a storage option best suited to your needs.
Storage Services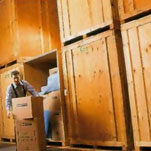 SOO VAN has many storage options and warehouse services to meet the variety of needs for both domestic and commercial customers.
Our facility is a Customs Bonded warehouse for all international and overseas shipments. Our facility is subject to annual Government inspections and approved annually to handle Canadian Government shipments.
Hardwood Pallet Containers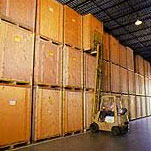 We pack and store your furniture and goods in protective and secure hardwood pallet containers, minimizing the risk of damage and exposure to dirt or light. For your peace of mind, only your goods are stored in your containers. The public cannot gain access, so your belongings are safe with us.
We can accommodate your needs, whether you require short or long-term storage. You can deliver or pick-up your goods yourself, or have us do it for you.
Our rates are competitive, check them out and you will see why so many choose to store their belongings in our facilities.
Our rates are competitive; our service is superior.
UCAN On Site Storage
Customers requiring segregated or easy access to a storage facility can avail themselves of onsite UCAN mobile storage units. These units can be delivered to your location or stored at SOO VAN's bonded facility.
WAREHOUSE SERVICES
Our commercial customers can enjoy a full customized inventory and warehousing service.
* Receiving * inventory control * warehousing *order fulfillment *deliver to customer * shipping
SOO VAN is able to provide all the logistic services needed to inventory, warehouse and deliver to customer locations.
Cross Border Moves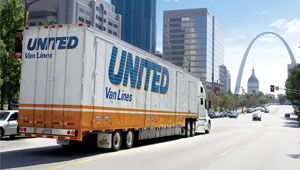 SOO VAN is recognized as a specialist in relocations to and from the United States. Our experience and expertise eliminates many of the problems and frustrations' associated with moving goods across the broader. Our staff will handle all entry requirements and customs documentation for household goods and automobiles.
SOO VAN provides direct transfer to/from Michigan and surrounding states. United Van Lines' trans border hauling fleet provides an exceptional quality of service anywhere in North America.
International Moves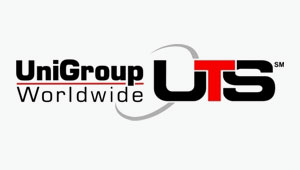 Door-to-door, country-to-country, UniGroup Worldwide UTS Canada moves the world, one family at a time. UniGroup Worldwide UTS Canada, offers an exclusive global network of over 1,400 offices worldwide.
UniGroup Worldwide is the parent company of United Van Lines Inc., the largest moving company in North America.
UTS Canada specializes in:
United Kingdom and European consolidation service
Full container service
"Less than" container load services
Air freight
Full origin services, including pack, wrap, inventory and loading of personal effects
Full delivery service, including unload, unpack, unwrap and removal of packing debris
Climate controlled storage facilities
Contact our International team at 1-800-461-2213 or email us at partners@soovan-united.com
Click here to request a Free – No Obligation Quote
Global reach – personal service