During the Move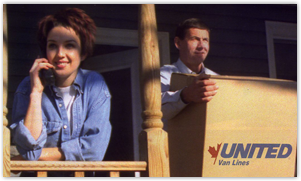 Nothing is more vital to the success of a move than communications with our customers.
Prior to your move our operations manager will confirm the arrival dates and time. (Usually two or more business days prior)
At this time, any changes to our move planning will be incorporated. If your needs have changed, please make us aware of any circumstance that might affect your move.
On moving day, a Van Operator and crew will arrive to protect and prepare your furniture for loading. Your furniture is wrapped in clean, quilted pads for extra protection. SOO VAN takes the protection of your goods one step further with the Sanitized process (exclusive to United Van Lines). This process is the standard for a clean, fresh environment for your belongings.
Moving day is normally devoted to protection and preparing your goods for shipment. Your needs are better served if preparatory work such as packing, third party servicing are completed in advance of the moving day.